Dry Bulk Tank
Our Dry Bulk Tank division is a fleet of pneumatic dry bulk tankers to service your needs. With both Food Grade and Industrial Tanks to haul your commodities, we have the means to cover your logistic requirements.
All of our trucks are equipped with blowers for seamless unloading at client locations. 
Trailer Configurations:
Quad Axle Pneumatic Tanks
Tandem Pneumatic Tanks
Service area: All of North America
---
As a C-TPAT certified operation, we utilize multiple security measures for our clients warehousing needs. The storage facilities are monitored 24/7 by camera, motion sensors, controlled access, alarm, and other early detection measures for ultimate peace of mind.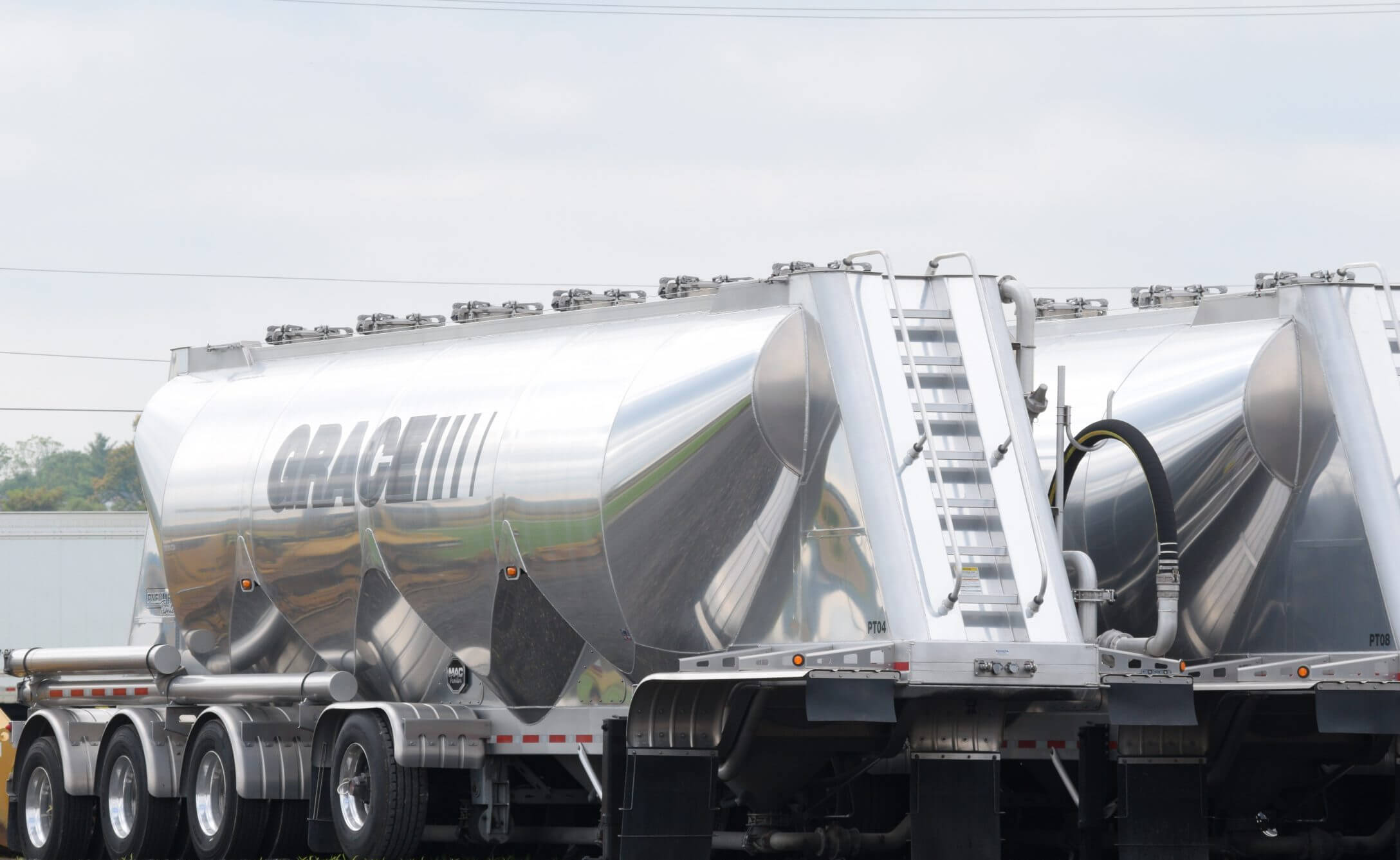 Dry Bulk
Are you looking to haul something unique? We'd love to talk about the right solution for you!
Get a Quote